All over the world political, social or religious conditions complicate relations between young people. Based on documentary photos we have created artworks in the form of wedding invitations. We invite you to see the horror, the cruelty and the darkness many young men and women have to endure in their pursuit of happiness and love. The stories are based on real situations, real conflicts and real violence. They are the starting point for W&A's Dark Room.
Current exhibition project to be finished during 2020 sponsored by the Danish Ministry of Culture.
 

JACOB & GERST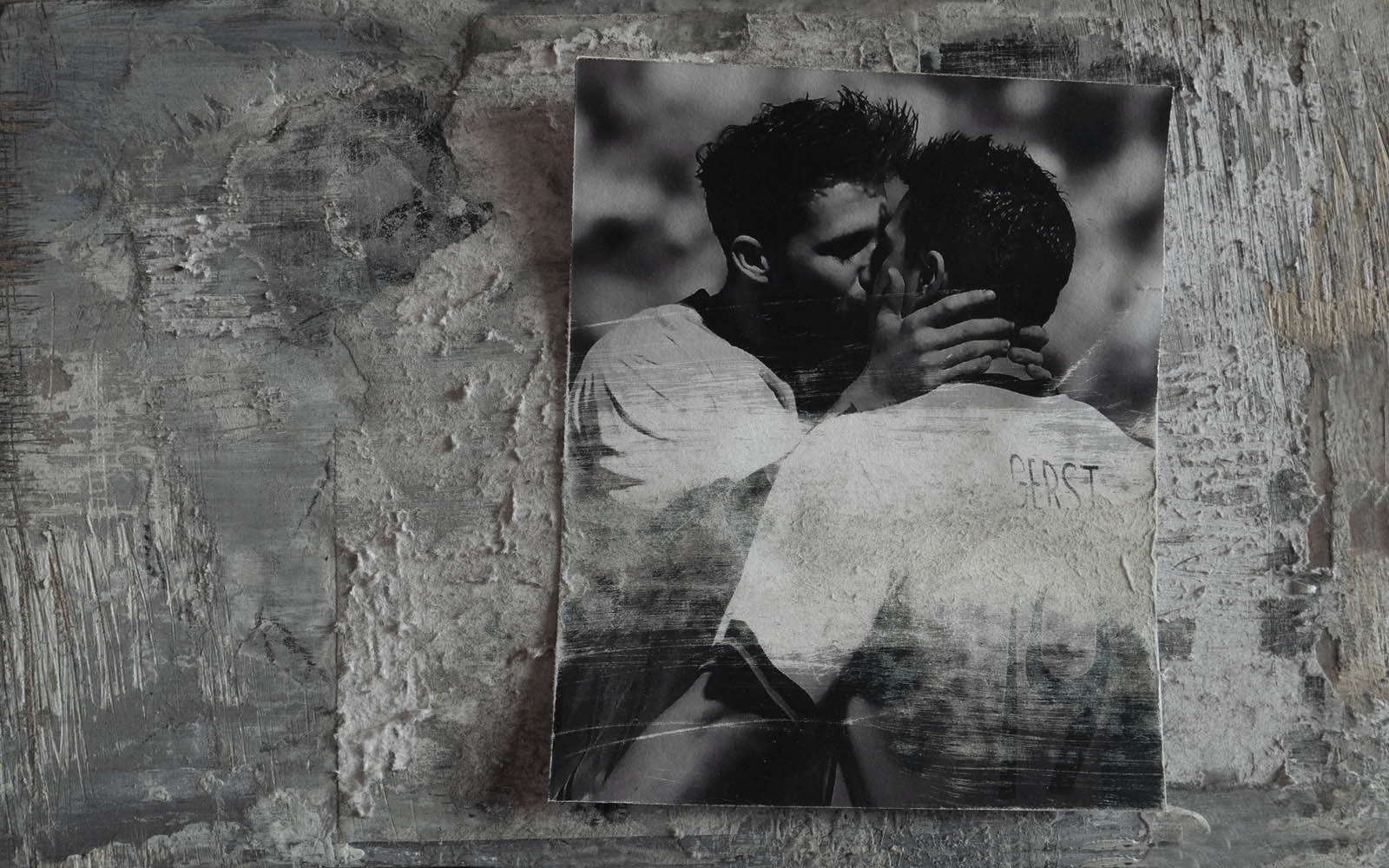 In Germany attacks against homosexuals have risen the last years. Football hooligans and right wing groups but also Muslim fundamentalists are the main responsible groups behind the violence. Football is one of the most difficult areas for gay men and few have had the courage to out themselves as gay. The story of two German third League players from the club Energie Cottbus shows why. Jacob T. and Gerst A. had tried to keep their relationship secret, but at some point rumors about their relation became public and spread among hooligans. During a match against FSV Zwickau Jacob scored a decisive goal after which Lucas spontaneously embraced him in pure joy. In a flash more than 100 hooligans from Zwickau jumped roaring on the playfield and knocked them down. Gerst never recovered from the injuries.
To Be Continued…